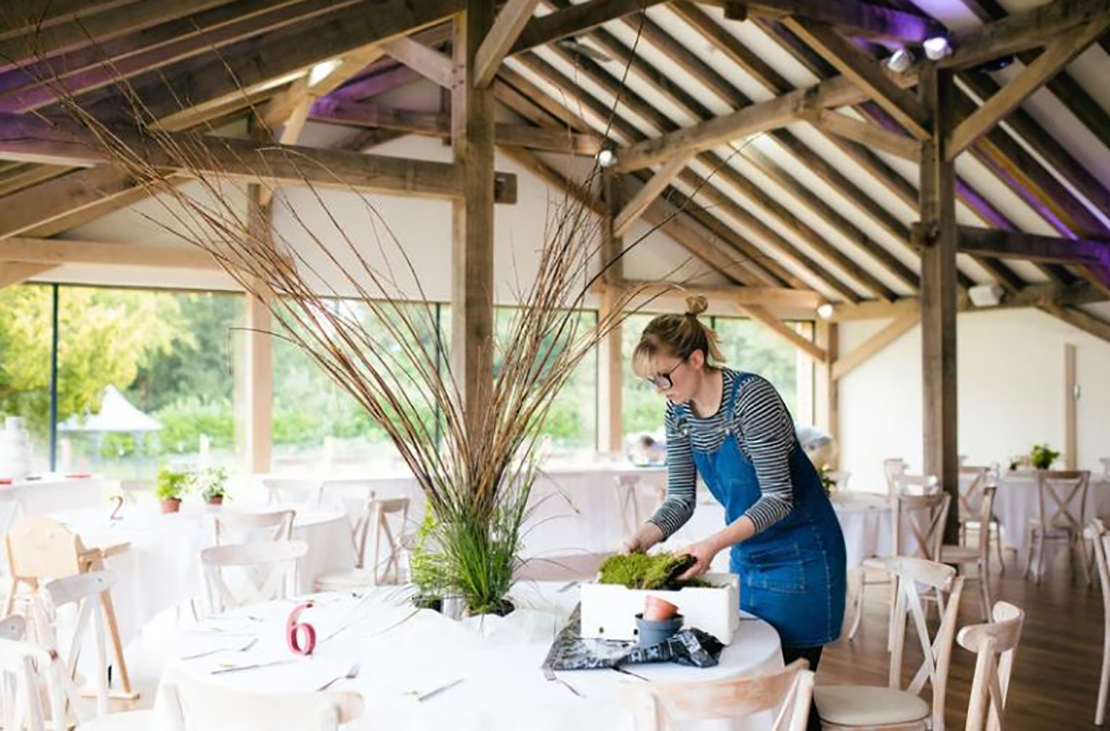 About Me
It feels like Floral Roundabout has been my baby forever, but in fact, it's only been mine since December 2016. I had known I had wanted to own and run my own floristry business "one day" since I was 13 and spent my school work experience in a florist shop. After studying law at Cardiff University and qualifying as a solicitor I worked for a large national law firm as a clinical negligence solicitor for a few years before deciding that "one day" was now. Being from Worcester, I had known of Floral Roundabout for as long as I could remember, so when I learned it was for sale, it was as if everything fell into place.
I'd worked in different florists since my work experience at 13. Even when I was a solicitor I spent some weekends helping my florist friends out. After an intense 1 month hand over from Joy and Glynn, the old owners I took the keys to Floral Roundabout just before Christmas.My ownership of Floral Roundabout has been the craziest and busiest of times, but I love it and I wouldn't have it any other way!
---
BIG LOVES
I'd like to say a MASSIVE thank you to everyone who has helped on my journey and will continue to do so. For my little team of flower power superstar florists and drivers and everyone who has lent a hand along the way.
Mr Floral Roundabout deserves a special shout out for all his support with my crazy ideas and plans, for putting up with not seeing me during wedding season and for being an extra delivery driver extraordinaire during busy times. Love you gorgeous.
Outside of Floral Roundabout, I'm a massive foodie, love anything pink and sparkly and have a pet cat called Brenda.
If you'd like flowers delivering as a gift or a chat about your wedding plans, get in touch. I'd love to chat.
---